On March 1, Cai Mingzhong, deputy secretary of the Party group and deputy director of the Standing Committee of Sanshui District People's Congress, and other leaders visited KENFLO for investigation. Li Yuming, the leader of the company, accompanied Cai Mingzhong and his delegation to visit the production workshop and introduced the current production and operation of KENFLO.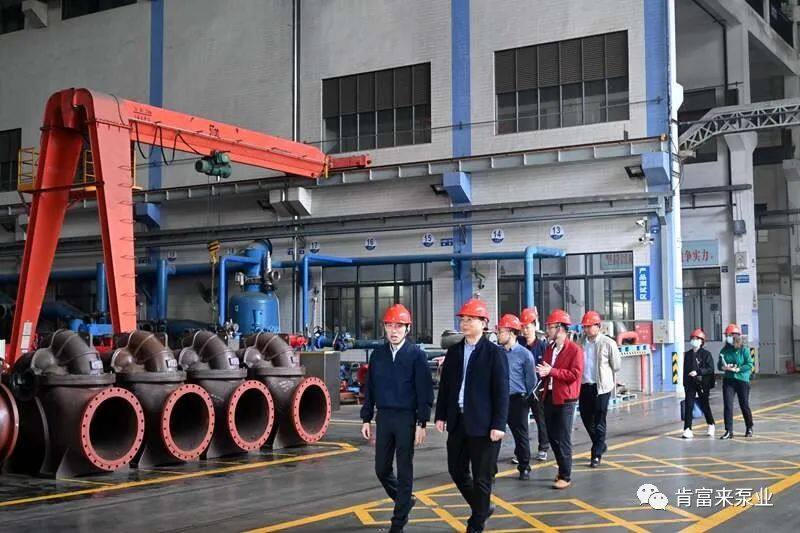 Company leader Li Yuming (front left) accompanied deputy director Cai Mingzhong (front right) and his party to visit the production workshop
Last year, with the care and support of district and town leaders, KENFLO achieved good results and its sales performance increased significantly. This year, the company will make greater efforts to ensure the high-quality development of the enterprise and strive to contribute to the society with better achievements.
Cai Mingzhong, deputy director, praised KENFLO for overcoming the impact of adverse factors such as the epidemic and making outstanding achievements in the fierce market competition, encouraged enterprises to continue to overcome difficulties, make further progress in the new year, and make new contributions to the economic development of Sanshui.