Recently, the sales center sent another good news. On the supplier day of "gather together to create the future" held by Yingde gas group, KENFLO exceeded the expectations of customers with efficient and energy-saving products and high-quality services, so as to stand out among its more than 7000 suppliers and won the "technological innovation award" awarded by Yingde gas group.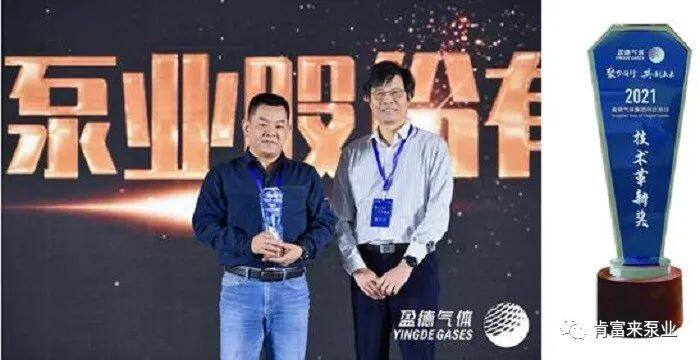 Yingde gas group is a leading enterprise in the domestic gas industry. Over the years, has provided Yingde gas group with many batches of efficient and energy-saving pump products such as KPS series single-stage double suction centrifugal pump and KCP series single-stage centrifugal pump, which has saved more than 5 million yuan / year of electricity and more than 6000 tons / year of carbon emissions for Yingde gas group. It has produced great economic benefits and has been highly praised by Yingde gas group.
As the saying goes: "the gold cup and silver cup are not as good as the reputation of customers; the Gold Award and silver award are not as good as the praise of customers."
For a long time, KENFLO adheres to the quality philosophy of "quality first, pursuing first-class quality, meeting and exceeding customer expectations" and the business philosophy of "integrity-based, mutual benefit and win-win", provides customers with efficient and reliable fluid equipment and technology, creates value for customers, and has won praise from customers for many times.